Arvind acquires Debenhams, Nautica and Next business operations in India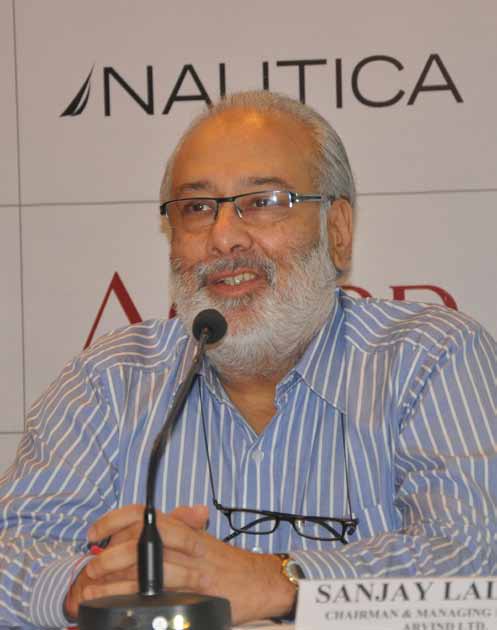 Arvind Lifestyle Brands, a subsidiary of Arvind Ltd., one of the largest players in the apparel brands and retail space, has announced the acquisition of the business operations of British fashion retailers Debenhams and Next and American Lifestyle Brand Nautica in India from Plant Retail.
 Announcing the acquisition, Mr. Sanjay Lalbhai, Chairman & Managing Director of Arvind Ltd., said: "This acquisition is a significant milestone as it signals our entry into the department store segment and also the globally fast growing apparel specialty retail segment. American Sportswear Lifestyle Brand Nautica makes us the dominant player in the sportswear segment. With this move, we have taken a big step towards strengthening our position in the Indian fashion industry. These acquisitions will accelerate our growth and contribute to our vision of achieving sales of Rs. 5,000 crores over the next 5 years."
 Arvind Ltd. is one of the oldest and most respected textile groups in India. It is also one of the largest producers of denim fabrics and is supplier to a number of fashion brands in the world.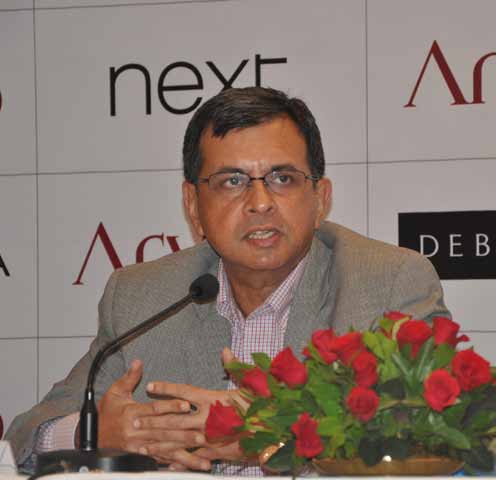 Arvind Lifestyle Brands Ltd. has been a pioneer in bringing international brands to India and first brought Arrow in 1993. It has licensing relationships with many international brands, including Gant, Arrow, Izod, Energie, US Polo Association, Elle, Cherokee, Mossimo and Geoffrey Beene.
 Arvind also has a portfolio of 12 of its own brands. With a JV with Tommy Hilfiger for the Tommy Hilfiger business in India, it also runs India's largest value retail chain, Megamart.
 "We have a strong menswear portfolio, which will get further strengthened with Nautica. Debenhams & Next will substantially strengthen our position in Womenswear & Kidswear segments. We plan to achieve Rs. 500-crore revenue over the next 5 years against the current Rs. 70 crores by investing Rs. 150 crores in these three brands", said Mr. J. Suresh, Managing Director & CEO, Arvind Lifestyle Brands Ltd.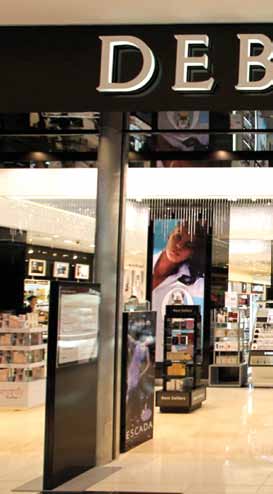 Debenhams is a leading international department store group offering a wide range of products across womenswear, menswear, childrenswear, lingerie, accessories, health and beauty, homeware and gifts. It has a total of 169 stores in the UK, the Republic of Ireland and Denmark. In addition, it has 66 international franchise stores in 25 countries around the world. Trading from over 12 million square feet of space, the company which employs nearly 29,000 people also has a growing multi-channel business that seeks to integrate the instore and online business to give customers maximum choice and flexibility in shopping.
 The Debenhams customer offer encompasses a unique combination of own brands, international brands and concessions. Own brands comprise label brands such as Red Herring, Mantaray, Maine New England, Debut and Bluezoo – and Designers at Debenhams, an exclusive portfolio of designer brands from internationally known fashion designers, including Jasper Conran, John Rocha, Julien Macdonald, Henry Holland, Betty Jackson, Jeff Banks and Matthew Williamson. International brands include Chanel, Clarins, Radley and Ben Sherman. Amongst the global concessions are Coast, Jacques Vert, Oasis, Phase Eight, Wallis and Warehouse.
The acquisition of Debenhams signals the entry of Arvind into the Bridge to Luxury Department Store segment. Arvind plans to increase the current number of Debenhams stores in India from two to eight in the next three years. It will enter the fast growing segment of apparel specialty retail through Next and increase the number of Next stores from three to 12 in three years.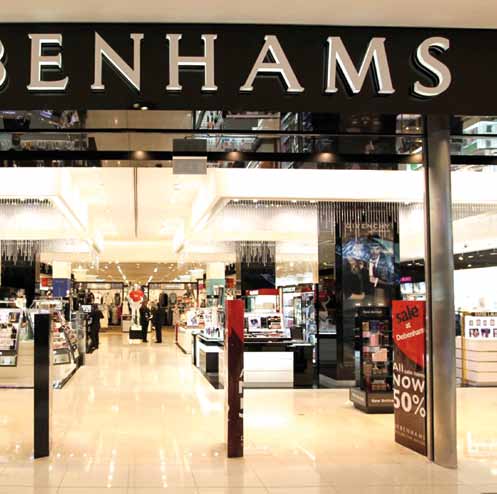 The spokesperson from Debenhams said: "I'm very excited by the new chapter to be written together with Arvind, who are a very solid and experienced retail group with fantastic reputation. I'm confident that within the next 5 years, we'll have 8 fabulous Debenhams stores in 5 of India's biggest cities'.
 Commenting on the acquisition, the Next spokesperson said: "We are very positive about the new franchise partnership and are looking forward to Arvind Brands re-launching the next brand in India."
 Next is a UK-based retailer offering exciting, beautifully designed fashion and accessories for men, women and children. The Next retail chain was launched in February 1982, and the first store opened with an exclusive coordinated collection of stylish clothes, shoes and accessories for women. Collections for men, children and the home quickly followed.
 Next clothes are styled by the in-house design team to offer great style, quality and value for money with a contemporary fashion edge.
 The parent company, Next plc, is listed on the London Stock Exchange. With its head office located in Enderby on the outskirts of Leicester, England, Next trades from more than 500 stores in the UK and Eire and over 180 stores in more than 30 countries overseas. More recently, Next was confirmed as the Official Clothing and Homewear Supplier to the London 2012 Olympic and Paralympic Games.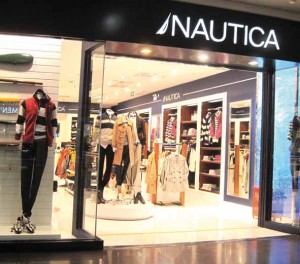 In India, Next started its venture in September 2006 and has found a footing among working men and women. The brand is considered aspirational yet affordable, with an appealing combination of distinctive style, quality and value.
The kids wear range especially has filled a gap for its customers, and more recently the addition of footwear in its stores has made the product portfolio more comprehensive.
 The licensing arrangement with Nautica will strengthen Arvind's already strong position in the potential sportswear segment of the market. The company plans to set up additional 30 Nautica stores, taking the tally to 41 free standing Nautica stores and 71 shop in shops in the next three years.
"We are excited to be working with Arvind Lifestyle Brands on the further development of this market", said Maria Vicari, President of Global Licensing, Nautica Apparel Inc. "As we continue to grow our brand footprint internationally with our licensed operators around the globe, we look to Arvind with their significant expertise in brand building in India, to grow Nautica's presence in this important emerging market."
 Founded in 1983, Nautica is a leading global lifestyle brand ranging from men's, women's and children's apparel and accessories to a complete home collection. Nautica products are refined casual classics inspired and energized by the water that are always crisp, clean and distinct.
Today Nautica is available in ever 70 countries with more than 200 Nautica branded stores worldwide. In 2003, the company was acquired by VF Corporation, a world leader in branded apparel, including sportswear, jeanswear, outdoor products, imagewear and contemporary brand products. Its principal brands include Lee, Wrangler, Timberland, JanSport, Eastpak, The North Face, Vans, Napapijri, Kipling, Reef, 7 For All Mankind and lucy.
Arvind's pursuit of multi-brand, multi-price point and multi-channel strategy over the last five years has paid rich dividend and has grown the business at a CAGR of 38 per cent. Arvind is the only company in the fashion industry which has presence from Value to the Bridge to Luxury Segments.
 Arvind is targeting revenues of Rs. 5,000 crores from its brands & retail businesses in the next five years by strongly leveraging its strengths in production, marketing and distribution. While Rs. 3,000 crores would come from growing the business organically at a CAGR of 20 per cent, the rest would come through acquisitions, new brands launches and JVs. The acquisition of business operations of Debenhams, Next and Nautica is the first step in its inorganic growth strategy to cross the Rs. 2,000-crore revenue mark in the next five years.
The company also has one of the strongest distribution networks in the Indian apparel sector with over 1.3 million square feet of retail space available to its brands across 730 retail stores spread over 150 towns. This is in addition to Arvind Lifestyle Brands international doors in the Middle East and South Africa.