Kinex Bearings opens new office in India
Kinex Bearings, a leading supplier of bearings for the textile machinery industry, has set up a new sales office in India. The company views the Indian market as very important and prospective and is trying to further expand its presence. It is actively engaged with customers and has been conducting business meetings with its partners and conferences for the textile bearings end-customers, showcasing its products and brand presentation.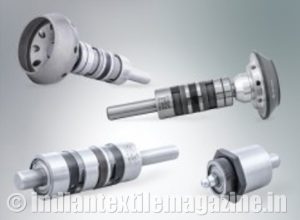 Kinex Bearings specialises in rolling bearings for different segments of the industry. It is a part of the strong European industry group HTC Holding, a.s., and at present supplies its products to over 80 countries around the world. It is among the top suppliers of special bearings and the European leader in the production of cylindrical roller bearings for railway vehicles.
With over a 100-year tradition in bearing manufacturing, Kinex produces and exports to many global markets for applications in automotive, railways, aviation, textile industry and other areas.
Encouraged by the positive feedback in the Indian market and in an effort to get closer to its customers, the company has set up an office in Chandigarh city designed to develop the market for the entire portfolio, not just for the textile segment.