Rupa Group continues to dominate innerwear market
There is evidently a shift in trend in the Indian innerwear market from a price sensitive to a fashion quotient market. The Rupa Group is strengthening its position in premium and super-premium segments by licensing of foreign brands. Through its wholly-owned subsidiary, the group has acquired exclusive licence from French Connection Ltd. to develop, manufacture, market and sell their innerwear and related products with the brand name 'FCUK' in India. It has also entered into a licence agreement with 'Fruit of the Loom, Inc.', a New York Corporation, and WOS of Berkshire Hathaway Company, to manufacture, distribute, advertise and sell innerwear and outerwear products for men, boys, women, girls and toddlers in India under their brand names and marks.
The company achieved a turnover of Rs. 1,084.22 crores in FY 2016-17, as against Rs. 1,013.03 crores in 2015-16, registering a growth of 7.03%. The company is engaged in manufacturing, branding and marketing of men's and women's innerwear, thermal wear and casual wear for kids and all sections of the society. It has over 18 sub-brands and 8,000 SKUs (stock keeping units) having a strong brand recall. In order to nurture its brands, Rupa has been consistently involved in robust advertisement and brand promotion activities, thereby spending extensively on brand communication.
In the innerwear industry, Rupa is a leader having a distribution network across India. It has a PAN-India presence with a large distribution network consisting of four central warehouses, six EBOs (exclusive brand outlets), 20 branches, 1,000 dealers and more than 1,18,000 retailers. It is also looking at enhancing availability through presence in e-commerce, MBOs (multi-brand outlets) and LFRs (large format retail stores).
The company is also looking forward to open Rupa EBOs through the franchisee route across India and expand its retail footprint.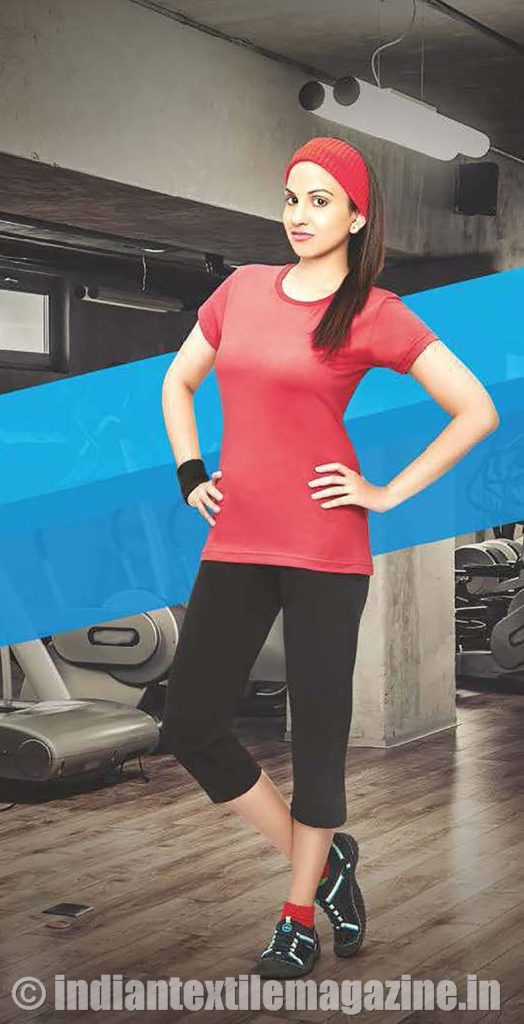 The company has manufacturing facilities at Howrah Domjur, Tirupur, Bengaluru and Ghaziabad and sales offices in Kolkata, Patna, Varanasi, Mumbai, Jaipur, Indore, Delhi, Ghaziabad, Kanpur, Bengaluru, Tirupur and Hyderabad.
Top Brands
Rupa caters to all segments, including men, women and kids with its wide bouquet of brands. The various sub-brands of the company include Frontline, Jon, Air, Macroman, Macroman M series, Macrowoman W series, Euro, Bumchums, Torrido, Thermocot, Kidline, Footline, Soline, etc., catering to various segments, under its umbrella brand 'Rupa'. The brands are endorsed by leading celebrities, including Hrithik Roshan, Ranveer Singh, Sidharth Malhotra and Bipasha Basu.
Rupa is strengthening its position in the super-premium segment by acquiring the exclusive licence for the manufacture, marketing and sale of innerwear and other products of foreign brands in India, through its wholly-owned subsidiary, Oban Fashions Private Ltd. In 2016-17, Oban Fashions acquired an exclusive licence from French Connection for the brand 'FCUK' and has also acquired the brand 'Fruit of the Loom' from Fruit of the Loom, Inc., a wholly-owned subsidiary of Berkshire Hathaway Company, for the manufacture, marketing and sale of innerwear and other products in India.
The male innerwear segment contributes approximately 87% of the company's business. Presently, the company is catering to female innerwear space through its brands Jon, Soline and Macrowoman W Series. The company is continuously striving at strengthening its female innerwear segment as well and is open to grow in this segment through the inorganic route also in the domestic market. The business opportunity in women's innerwear is huge, as it comprises 60% of the total Indian innerwear market in value terms and is growing at a brisk pace of 15%, as compared to the average industry growth rate of 12%.
The Indian innerwear industry is highly unorganized with unorganized players having a 50% market share. There is huge potential for organized players to gain market share in the Indian innerwear industry, especially after the recent demonetization and restrictions on cash-based transactions. Further, the implementation of GST would be a major positive for organized players. It is expected to bring down the manufacturing cost and would make the market relatively more competitive for the organized players. Further, they would also get set-off on service tax paid on advertisement expenses.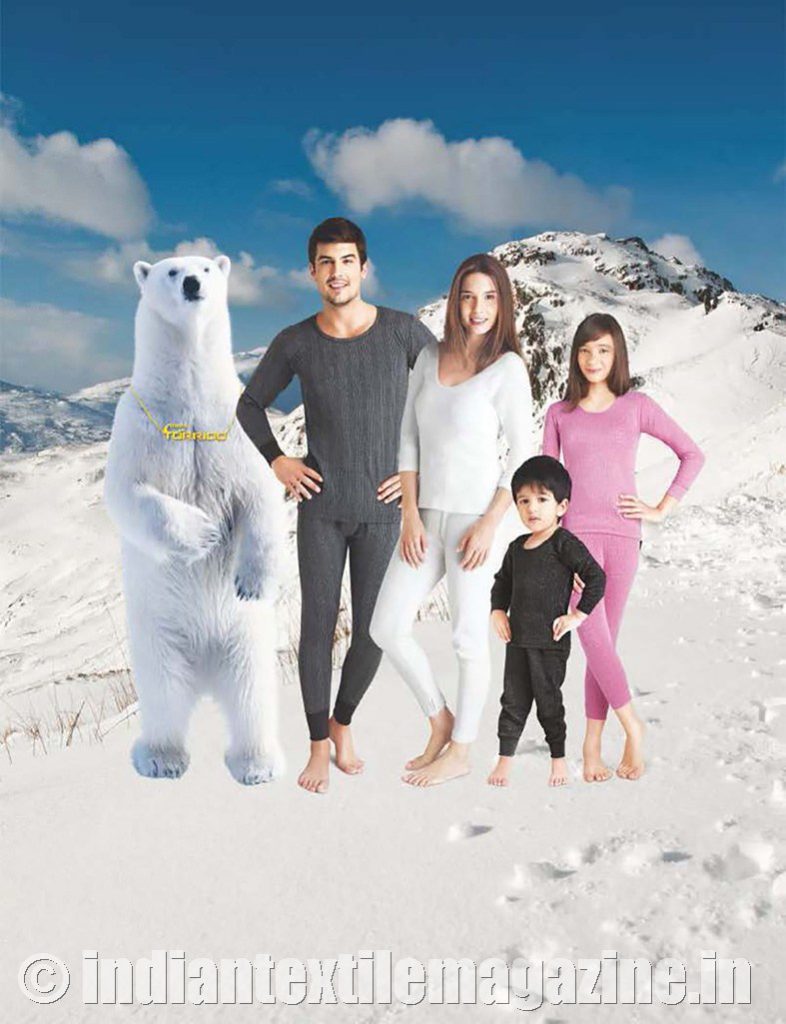 In the past 3-4 years, the topline of the company has been growing at a single digit growth rate on account of higher industry growth in the premium and super-premium segments, a shift in the consumer preference towards upper segment products, and the economy segment in men's wear facing competition from unorganized players and new players.
Indian innerwear market
The Indian innerwear market is estimated to grow at 13% to reach Rs. 59,540 crores by 2023. Innerwear appears to be a potential growth category. The men's innerwear market contributes 40% and is characterized by the presence of numerous Indian and international brands. The economy segment contributes to around 56% in the men's wear market, the mid-price segment 30% and the remaining 14% comes from premium and super-premium segments.
The women's innerwear market, which is driven by value-added innerwear products, contributes around 60% to the market and is growing at a faster rate of 15%. The market is largely dominated by the mid-priced and economy segment contributing 80% of the market, while the remaining comes from the premium and super-premium segments. The company believes that the industry is 50% unorganized and expects a shift to happen from unorganized to organized in the longer run. Increasing urbanization, preference of branded products, introduction of GST, organized and online retailing, etc., would drive growth of the organized players.
Rupa believes in the overall growth of its innerwear, thermal wear and casual wear business across India through its innovative designs, superior product quality, ability to create a sustainable business model, initiatives to nurture the in-house talent and the zeal towards healthy creation of stakeholders' value. To overcome the various economical challenges, the company, from time to time, revisits its marketing strategies. It has always been responsive towards the changing fashion needs by introducing new line of products across all segments.
Rupa intends to keep itself asset light by outsourcing low end and labour intensive work in the manufacturing process. The company procures yarn, does dyeing in-house, carries out knitting process partly in-house, design and cutting in-house and outsources stitching, which is labour intensive through job work (90% of job work). On the other hand, it utilizes its resources in key areas involving value addition, product differentiation, branding and distribution. Going forward, it intends to continue with the asset light strategy.