Saurer Volkmann Golden Spindle Award for Welspun Group Chairman
Mr. B.K. Goenka, Chairman of the Welspun Group, was presented the Saurer Volkmann Golden Spindle Award at a special function held in Mumbai on September 29. The Award was presented by Mr. Wolfgang Leupers, CEO of Saurer Technologies, for the group's having over 20,000 Volkmann two-for-one spindles installed at its Vapi and Anjar plants.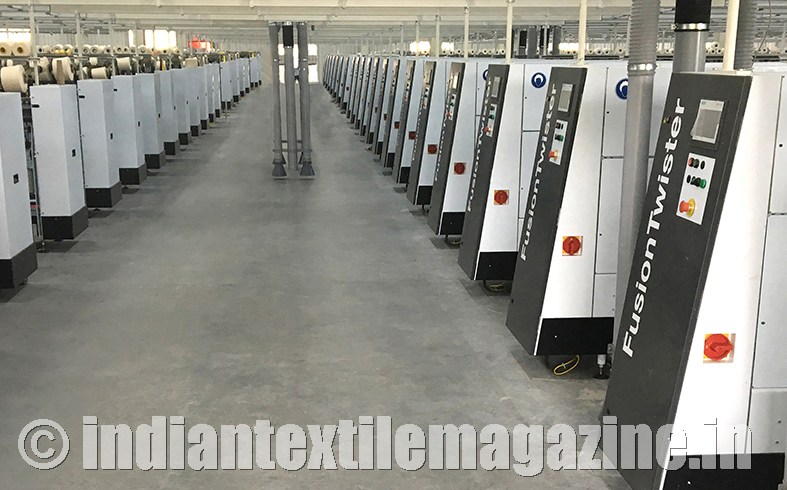 Mr. Leupers emphasized on the occasion that Welspun is one of the biggest manufacturers of home textiles in the world and started buying Volkmann twisting machines for production of quality terry towels in 1993. With the most recent addition of 39 more, the total number of installed spindles of Volkmann two-for-one twisting machines is 20,160.
These spindles not only represent machines for processing cotton fibres, but also a large number of Volkmann cabling and twisting machines for carpet and rug production.
Mr. Goenka, in his address to the special gathering, pointed out that he believes that investment in machinery of the best quality would ensure top standard products for international buyers. The long-standing partnership with the Saurer Group, especially Volkmann, is based on the trust built over the years in innovative top-class technology, machine quality and service.
Mr. Gerd Poehlmann, Senior Vice President – Sales and Marketing, Saurer Twisting Solutions, then gave details of the various models of two-for-one twisters supplied to Welspun during the past 20 years. He explained how the state-of-the-art technology and yarn geometry of Volkmann twisters help meet the quality requirements needed for the terry towel business. The latest Volkmann twisters run at top speed with the lowest power consumption, thanks to the special energy-saving spindle and pot design.