Savio fared very well despite all odds in 2017
Savio which specializes in yarn finishing since 1911 is a leading supplier of winding, twisting and rotor spinning machines, with manufacturing plants in Italy, China and India and the technology center in the Czech Republic. It offers winding systems that are ideal for different applications. Globally Savio's key markets continue to be China, India, Vietnam, Indonesia, Pakistan, Bangladesh and Turkey.
The year 2017 has been quite good for Savio. The market seems to be in a wait and see mode, due to many unstable economic and political factors worldwide. However, some encouraging signs indicate that it is time to gear up for a much better future. In spite of the slow market and the impact of demonetization first and GST later in India, Savio concluded the year with a clean 10% increase in its market share.
"We have concluded good orders at both at the corporate level and with small spinning units. The biggest contribution came from Gujarat, Tamil Nadu and Maharashtra. We are continuing with the product development for high-performance, energy saving and less labor-intensive products. Thanks to the Savio facility, sales and after-sales network in India, we are close to the customers and can develop partnerships with local partners", replied Mr. Valter De Carli, Regional Sales Vice President, Savio, to a questionnaire from The Textile Magazine.
The company's Polar winding machine has been developed to the Evolution series recently, gathering all the innovative solutions in terms of technology, efficiency, quality output and maintenance, a further step for the Polar family to catch the world of IT connectivity and the new fiber applications. Sustainability is a key area where the Savio R&D team focuses on designing machinery to satisfy the needs of its customers.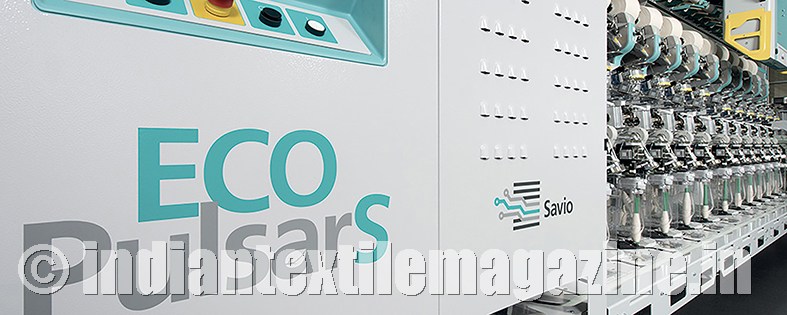 The Eco PulsarS, Savio's innovative sustainable automatic winding machine, represents a step forward to eco-systems and sustainability. This equipment is able to reduce cost, energy, waste, dust and noise. The actual market trends are represented by digital solutions for machine connectivity, automated solutions to increase workforce efficiency and quality output solutions for catching the new textile and synthetic fibers applications.
Answering a question on Savio's strategy to meet industry standards, Mr. De Carli said: "Industry 4.0 is the actual trend of automation and data exchange in manufacturing technologies. We are focusing on Smart Industry Solutions. Connectivity, data management, remote machine set-up and operator real time interactivity: this is the Savio way for smart solution for textile mills. Nowadays, Savio product development is focused on "smart" components that must transmit data online. Right now in India most of the new projects having our latest model EcoPulsars are on-line. Upon request, we can monitor the performance of the machines and provide immediate feedbacks to the users."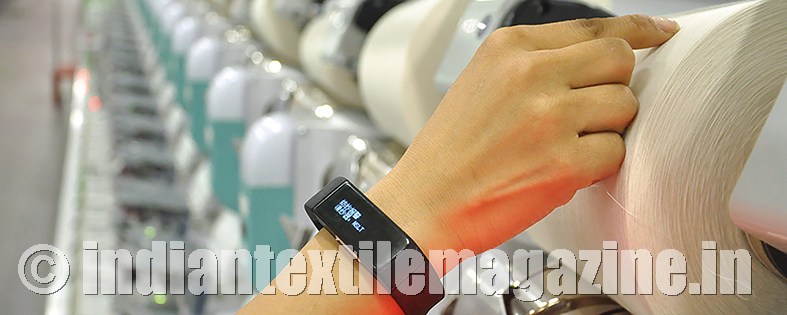 As demand for hi-end TFO keeps on growing in India, Savio has been boosting its capacity at its Pollachi facility. As far as India is concerned, 2018 will be a transitional year and some major activities can be witnessed in 2019. "We are not expecting any significant increase in the market size and our strategy remains focused on our penetration and consolidation in view of the better times ahead", he added.