Cotton Council International's expanding operations
Showcases innovation in cotton at Heimtextil
The Cotton Council International (CCI) is the international export promotion arm of the National Cotton Council of America (NCC). The CCI mission is to make US cotton the preferred fiber for mills / manufacturers, brands / retailers and consumers, commanding a value-added premium that delivers profitability across the US cotton industry and drives export growth of fiber, yarn and other cotton products.
CCI is active in 50 countries worldwide, with its headquarters in Washington. It has additional offices in Memphis, London, Hong Kong, Shanghai and Seoul. It has also dedicated local representatives in Ahmedabad, Bangkok, Beijing, Bogata, Dhaka, Dusseldorf, Ho Chi Minh City, Istanbul, Jakarta, Lahore, Manila, Osaka, San Jose and Taipei.
CCI developed the Cotton USA Mark to distinguish US cotton products at retail. Mills, manufacturers, wholesalers, sourcing companies, retailers and brands can benefit as Cotton USA licensees by labelling their products with its brand. Since 1989, more than 51,000 product lines and 3.8 billion products have proudly carried the name Cotton USA, which also excels at connecting buyers and sellers along the entire supply chain through its sourcing programs.
Studies in 2017 show that the Cotton USA trademark is well-recognised. Brand awareness worldwide is 55 per cent among a target demographic of 25-54 year-old women and men.
In 2017/18, an estimated 26.5 million tons of cotton would be produced on a surface of 33 million hectares. At present, eight countries produce approximately 87 per cent of the world market quantity of cotton – India, China, the US, Pakistan, Brazil, Uzbekistan, Turkey and Australia. Since 1986, the US alone covers between 18 and 44 per cent of the world market trade of cotton. In 2017, the US exports are estimated at 3.2 million metric tons. Thus, the US is the largest cotton supplier worldwide.
The US Cotton Belt, meaning the American cultivation region for cotton, extends crosswise from California on the west coast to Virginia on the east. Altogether, cotton is produced in 17 States of the US. The cultivated area amounts to almost 5.1 million hectares.
In the US, two primary cotton varieties are cultivated: Upland cotton and US Pima cotton. Pima Cotton is characterized by its especially fine and long fibres and ranks among the high-quality cotton varieties worldwide.
Processing
Cotton, a natural, readily renewable resource, is the largest natural fiber in the global fiber, textile and apparel economy, now representing roughly 80 per cent of all natural fibers consumed. Examples of cotton fabric constructions are oxford, denim, velvet, corduroy, terry, sateen, gabardine, poplin, damask and batiste.
In 2017/18, worldwide consumption of cotton is estimated at approximately 26 million tons. Study results show that more than half of global consumers believe that better quality clothes are made from 100 per cent natural fiber such as US cotton.
Licensees
To use the Cotton USA Mark on products sold outside the US, all licensees (mills, manufacturers, wholesalers, sourcing companies, brands and/or retailers) must use greater than 50% US cotton in the products (garments, home textiles and non-wovens).
Quantitative consumer research proves the Cotton USA Mark is of high value to consumers and can drive both preference and higher prices. Support given to Cotton USA licensees include, support in the worldwide sourcing of cotton products, worldwide networking of business contacts and development of existing contacts via Cotton USA information tours for industry and trade, trade fairs, seminars, conferences, etc., and quality and economic information on cotton.
The activities of CCI are financed by the entire US cotton industry and the National Cotton Council of America (NCC), with added support from the US Department of Agriculture.
Innovations in Cotton…
Cotton USA showcased the global home textile industry WHAT'S NEW IN COTTON, including five new innovative technologies to drive sales growth, at the Heimtextil show in Frankfurt.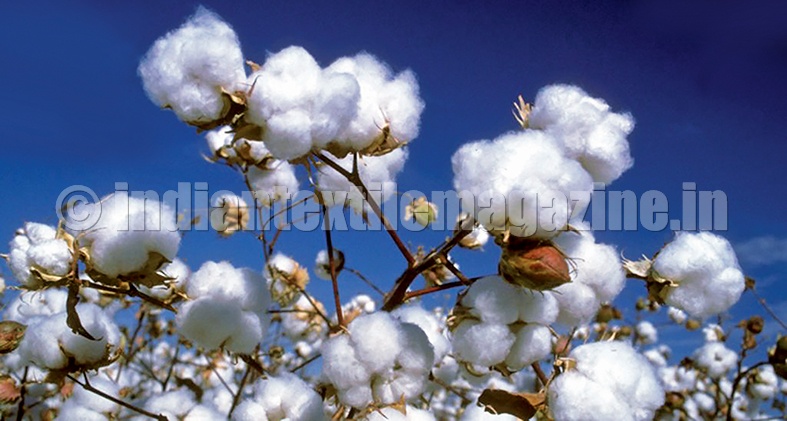 The Israel-based Argaman Technologies has introduced the CottonX skincare technology which infuses 100% natural cotton with a copper compound that helps promote skin regeneration and collagen synthesis, resulting in smoother and healthier looking skin.
Proneem of France is a biotechnology company that combines natural treatments with leading-edge technologies. The proneem sustainable anti-dustmites technology is designed to destroy and repel harmful organisms from household textile products.
Hologenix of the US has patented Celliant, a technology that utilizes a natural blend of minerals to recycle human body's energy, resulting in improved thermal regulation and a more restorative sleep.
The Chinese company Solucell has developed a patented material that creates an easily dissolvable yarn with enhanced characteristics and a low environmental impact. Its Solucell Air and Zero-Twist technologies help produce home textile products that are soft, light weight and fast drying.
Life Material Development Technologies of Thailand is involved in the development and product of antimicrobial additives and treatments. The technology based on renewable plant extracts, delivers long-lasting freshness to textiles by gently inhibiting the growth of bacteria in a natural way.