Trident Group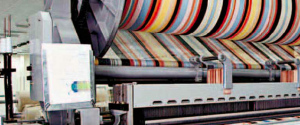 Rs. 3,600-cr. massive expansion underway
Aiming at global leadership in home textiles
By K. Gopalakrishnan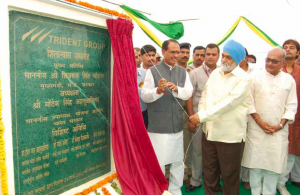 The Trident Group, one of the country's leading conglomerates with
revenues of Rs. 45 billion and clientele across over 75 countries, has
charted out aggressive expansion plans to further consolidate its
global leadership. The group has already emerged one of the top terry
towel manufacturers and agro-based paper manufacturers in the world
and is embarking on expansion to target Rs. 90 billion revenues.
Trident is pioneer in associating with global retail brands across the
globe, including Wal-Mart, Target, JC Penney, Macy's, Kohl's, Sears,
Sam's Club, Burlington, etc. The patrons include nine of the top 10
home textiles retailers in the US, leading retailers in Europe and the
UK and five out of seven major retailers in Australia and New Zealand.
Also a leading supplier of copier paper & chemicals, after
establishing "Trident Spectra" in domestic and international market,
it recently launched "Trident Eco Green" and "Trident Natural" to
expand its market share in paper industry.
Trident endeavors to focus on new technologies and has selected one of
the best global technology partners in textile and paper industry.
Currently the group has a production capacity of 14.5 million pieces
of towel/month, 90,000 pieces of bathrobe/month, 15,000 tonnes of
paper/month, 7,500 tonnes of cotton & blended yarns/month and 60 mw
captive power generation.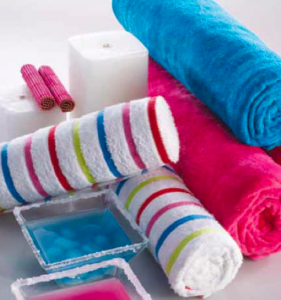 The group has committed a total investment of about Rs. 3,600 crores
in setting up an integrated textile complex and expanding its yarn
facilities at Budni, Madhya Pradesh. The investment has been made
through a mix of debt and internal accruals. Trident laid the
foundation for its Rs. 2,400-crore integrated textiles complex and
inaugurated its Rs. 1,200-crore yarn spinning facilities at Budni on
March 24.
The foundation stone was laid and the facilities inaugurated by Mr.
Shivraj Singh Chouhan, Chief Minister of Madhya Pradesh. The function
was presided over by Mr. Montek Singh Ahluwalia, Deputy Chairman of
the Planning Commission.
Speaking on the occasion, Mr. Chouhan observed: "At one time the
investment in the State was Rs. 200 crores and Trident generated
employment by making investment of Rs. 3,600 crores. Development has
also got momentum in rural areas as facilities like education, medical
and sports, roads, drinking water, etc., are being ensured."
Mr. Ahluwalia congratulated the Chairman of the Trident Group, Mr.
Rajinder Gupta, and stated that the group will be the No.1 in the
world after the new unit starts functioning.
The new facilities will be engaged in the manufacturing of terry
towels, sheeting, value-added yarns and captive power plant. This
expansion, which is expected to be completed by the third quarter of
2013, will be one of the largest integrated home textile manufacturing
facilities in the world.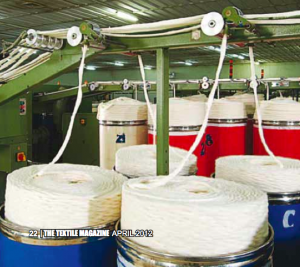 Commenting on the expansion, Mr. Rajinder Gupta said: "Trident has
exhibited building world class capacities over the years and has seen
tremendous success in domestic as well as international markets. This
plant will be strategic to our group's growth over the next decade in
consolidating our leadership position. It would also help us meet the
growing demands for our products, while expanding our markets
globally. We are looking at inclusive growth and feel this is the
right time to grow our market share".
The Trident Group also inaugurated its yarn projects at Budni
comprising 1.25 lakh spindles. It has targeted production capacity
hike to five lakh spindles and 5,624 rotors in its major yarn
expansion project. Expansion of the yarn spinning facilities is being
implemented with an investment of Rs. 1,200 crores. Subsequent to the
commissioning of the yarn spinning unit, the total yarn spinning
capacity has increased to 3.66 lakh spindles and 3,584 rotors.
Post expansion, Trident would be able to increase its production
capacity to 30 million pieces of towel/month, 3.6 million metres of
sheeting/month, 12,000 tonnes of cotton & blended yarns/month and 120
mw of captive power generation.
Trident is one of the world's largest terry towel manufacturers. Its
terry towel unit comprises 388 looms with state-of-the-art technology
from world-renowned suppliers. The products are supplied to
globally-reputed retail chains across 24 countries, including the US,
Europe, Australia, New Zealand, Japan, the Middle East and South
Africa.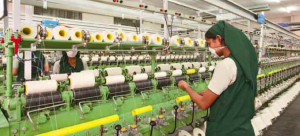 The company has vertically integrated manufacturing units with
state-of-the-art spinning, wide-width air jet and jacquard weaving,
soft flow dyeing and fully-automated cutting and sewing facilities. A
vast export presence requires the company to ensure strict conformity
with stringent quality parameters. The company has a strong QC team
and has invested in a sophisticated laboratory complying with the
AATTC and ISO standards.
Trident offers a wide range of products, including jacquard, beach,
organic and texture-rich collections. It continuously innovates
through the launch of products like Air Rich towel, which offer
superior user comfort and experience.


Trident has won various global awards for superior product quality,
including the JC Penney Award for 'Best Quality for Home' and the JC
Penney Innovation Award.
In the yarn business segment, Trident offers 100 per cent cotton,
blended, special open-end, organic cotton, core spun, eli-twist,
compact, slub-yarn and specialised yarn comprising gassed mercerised,
water soluble, air rich, bamboo/cotton, corn cotton blended and 100
per cent dyed yarn.
It specialises in manufacturing a wide range of yarn products. While a
proportion of yarn is consumed captively in the manufacture of terry
towels, the rest is sold in the domestic and international markets.
The company has six manufacturing units in Barnala (Punjab) and Budni
with state-of-the-art manufacturing facilities (ring spinning,
carding, combing, open-ended spinning and yarn dying). Its product
range services the needs of the fashion sector and knitting, weaving,
denim, hosiery, shirting and suiting industries.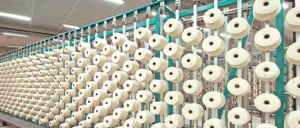 Apart from these facilities, Trident, in yet another initiative for
empowering women, has also invested significantly to come up with a
girl's hostel, which will accommodate about 1,000 female operative
members of the organization.
It has already set up a girl's hostel in Punjab which accommodates
around 2,000 female operatives. As part of its CSR initiatives it has
also developed Sacred Heart Convent School at Barnala, providing
platform to the youth to learn and earn through its Centre of
Excellence – Takshshila Program. The group has also adopted more than
200 villages of Punjab covering about 71,000 acres of land and 2,000
farmers for enhancing the productivity and quality of cotton.