Daifuku offers world-class material handling solutions
The textile industry is currently witnessing massive investments in terms of setting up of production units. As with every factory that houses state-of-the-art machines and equipment, labour and other capital investments, factory optimisation will be the new mantra.
That's where Daifuku comes into the picture. Established in Japan in 1937, Daifuku is one of the well-known global leaders of automated material handling solutions.
The need for automatic material handling will only grow in the days to come. As we head forward, automatically the higher throughputs, labour issues and the difficult work environment will push companies to opt for more and more automation.
Daifuku is not only an equipment provider but also a solution provider for factory optimisation. Automated storage and retrieval systems (ASRS), conveyors, rail guided vehicles, high-speed sorters, palletizing robots, pick stations, WMS, etc., are some of the offerings in India. The core focus of the Factory and Distribution Automation (FADA) division is ASRS.
Daifuku's ASRS provides versatile material handling solutions for factory automation as well as warehouses and distribution centers. It not only provides a system to handle material but also offers solutions which cover automated warehouse management system by providing assistance in planning, design, manufacturing, and installation and post-sales services.
Considering that textiles is a major contributor to the world economy and India is the second largest textile exporter after China, catering to the needs of the textile industry is one of prime importance for Daifuku. The raw material (fibre) needs to undergo a large number of in-line processes and due to its delicate nature needs to be handled with expert handling solutions. Proper material handling offers an opportunity to improve productivity, reduce materials wastage, minimise industrial accidents, reduce manpower, etc. Thus, the scope for offering world-class business solutions is huge for Daifuku.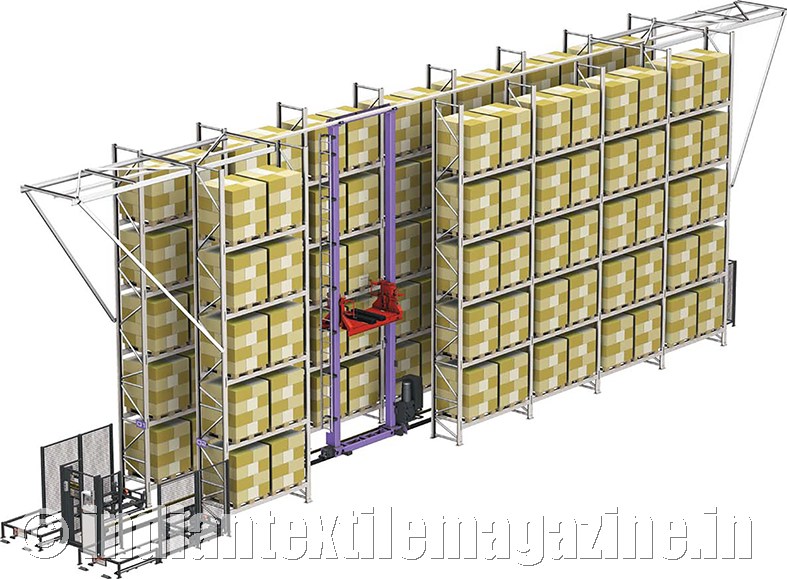 Factory optimisation will help customers offer optimal pricing without compromising on the quality. It will improve productivity by replacing the existing laborious textile systems. Compared to other local players in the market, Daifuku offers complete solutions for factory optimisation through ASRS solutions in RM + PM + FG.
Daifuku offers solutions under one roof, designed as per the need of the customer. And, most importantly, it believes in supreme quality. Most of its manufacturing is done in Japan, and as it is well known, Japan has its very stringent quality adherence policy. Certain materials are of course, procured locally only if they comply with the Daifuku standards. Quality check is by imposing detailed technical specifications, coupled with inspection of the local manufacturing facility.
With automation gaining ground, the role of Daifuku grows day by day. This explains the Daifuku plan to penetrate and make an impact on the mid-cap industries in India by understanding their needs and providing them with its world-class material handling solutions.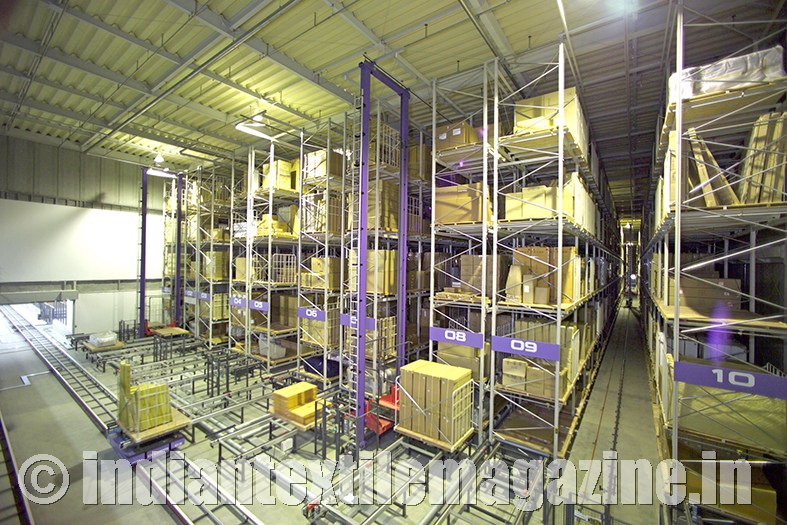 Mr. Asim Behera is the torchbearer of the commitment to expand and establish Daifuku as a strong solution provider in the area of Factory Automation & Distribution Automation in India. He is the COO for the FADA Division of Daifuku, India. With a BS in Robotics from USA, Mr. Behera worked with DC Waters, USA and Swisslog India. Since 2013, he associated with Daifuku India. From a Japan based company to capture a market in the Indian scenario was initially a tougher challenge and with his sincere dedication and proven skills of consultation and the in-depth knowledge of AS/RS, Mr. Behera succeeded in creating a competing market share for Daifuku with its Indian counter-parts.  His native understanding of India's local and business culture, coupled with his deep knowledge of Material Handling in a wide range of applications makes him particularly adept at cultivating and advancing local partnerships. He shares his views and opinions on the challenges faced and current industry scenario in India, excerpts.
By Sanjana Donkar