Gandhi Automations innovative and efficient entrance automation solutions
Since 1996 Gandhi Automations Pvt Ltd has held a lead position in manufacturing as well as importing, distributing and installing Entrance Automation Systems and Loading Bay Equipment that are problem free and easy to operate. Gandhi Automations specializes in designing, manufacturing and installing customised products conforming to the highest safety standards complemented with reliability and energy efficiency. We spoke to the company's Director, Mr. Samir Gandhi to know more about the solutions they offer for factories and industrial units.
Gandhi Automations has been operational for last two decades. Please share some of your milestones & achievements?
Since inception, Gandhi Automations is continuously working on improving the products offered to clients and services attached to it. To support this mission the company has set up a 300,000 sq.ft. state-of-the-art manufacturing and warehousing facility in Bhiwandi. Expansion is a key strategy, and our principal focus is not only on offering quality products but also on providing outstanding customer service for which we have a dedicated customer service team available 24×7. Today we are not just the leading Entrance Automations Company but are in fact the No.1 in this segment and have the same rank when it comes to vehicle loading automations. We also have strength in warehouse-related items like loading bay equipment. We have patents for some of our product designs, thus giving the customers unique products. Gandhi Automations today is synonymous with good quality and a name to reckon with.
We started with production of manual rolling shutters and then went on to importing automations for rolling shutters. That was the first decisive step in bringing in advanced automations. From then onwards, we gradually enlarged our product portfolio to automated gates, barriers, doors, etc. Around 2000, we introduced products which are primarily used in logistics and warehouse operations like dock levelers, dock shelters, sectional overhead doors, etc. One thing led to another, and we began to design doors and gates using the latest structural and mechanical engineering software, and this is how we grew.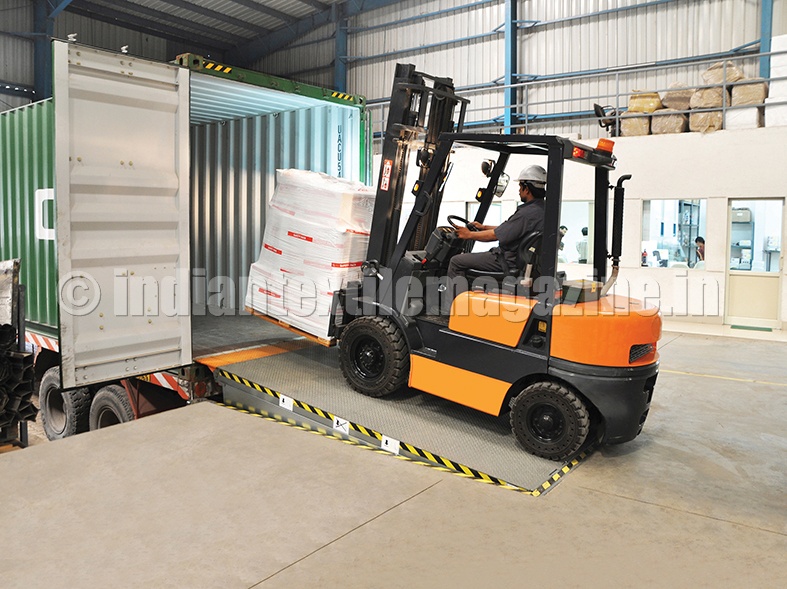 Can you elaborate on the product portfolio & its applications?
We design, manufacture, supply, install, and maintain highly sophisticated industrial and commercial doors and loading bay equipment. The doors meet various needs like temperature control, dust ingress, noise control, maintain hygienic conditions, etc. At the same time, they allow seamless traffic of forklifts, pallet trucks, etc. All our products are based on the European and American technology that conforms to very high standards of safety. Our dock levelers also adhere to the most advanced concept. The prefabricated solutions for the quick construction of loading bays allows a cut by 60% in time taken for construction of pits and considerably reduces the labour required.
Our product range covers high-speed doors, sectional overhead doors, dock leveler, dock shelters, high-speed clean room doors, aircraft hangar doors, swing doors, fire-rated doors, fire-rated rolling shutters, rolling shutters, automatic swing gates, retractable gates and boom barriers.
What are your strategies to improve the Gandhi Entrance Automation's position in both the Indian and global markets?
We are equipped with a staff strength of 500+ that continues to increase as we expand our business. Out of this over 150 are engineers, some of whom are trained overseas. Our strategy is not to appoint dealers for marketing and selling our products. All our contacts with the clients are done directly by our staff themselves. We believe that a dealer will never be able to service a client with the same passion as we do. In this industry the model of appointing dealers to service a client is an absolutely unsuccessful one, which ultimately results in the client being unhappy.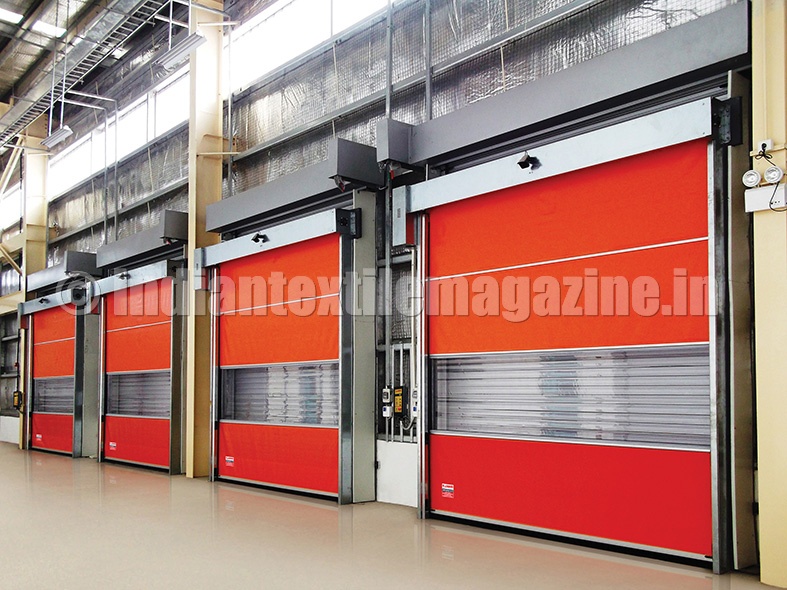 Recently we participated in R+T Exhibition, Germany, which is undoubtedly the No.1 trade fair for rolling shutters, doors/gates and sun protection systems. Industry veterans from diverse background visited our stall, and we had an opportunity to exchange ideas. We are glad that they were all impressed with the kind of product portfolio. Many of them have expressed their desire to partner with us. In the next few weeks we will be scrutinizing proposals from different companies, and we will be meeting a lot of them again to discuss the possibility of exports.
What are the key technological trends that are driving the entrance automations and loading bay equipment industry?
In this industry more and more of energy-efficient products are being manufactured, and considering the power crunch we face, this is a major contribution to saving energy. The development of electronics and the PLCs used in our products is being researched constantly for energy efficiency.
What is your vision for Gandhi Entrance Automation?
We are No.1 in the domestic market. There's huge untapped international market for our products of international safety standards, and with the right kind of product portfolio, we are ready to meet the demands of this huge international market.
With increased globalization and countries opening up for business, we see a great opportunity in neighboring countries also. For instance, the last few years have witnessed an increase in foreign investments in Myanmar, from $300 million in 2009 to $5 billion in 2014. The Myanmar Government has relaxed import restrictions and abolished export taxes. Such a change in policy boosts our confidence, and we will venture into more such countries.
"Our current target for export is Gulf and European countries. In the coming years we will be aiming at neighboring countries like Bangladesh, Indonesia, Bhutan, Sri Lanka and a few African countries. I have visited a few of these countries and we have better products to offer them than the ones they are currently using. By 2018, we are targeting 50 per cent revenue from exports."